January 02, 2022
What is Car Transportation?
The leasing contract of a company car is coming to an end, the delivery of a new car is pending or the distribution of one's own fleet has to be cleverly managed - for German companies and mobility providers, thousands of cars are transferred from A to B every day for a variety of reasons.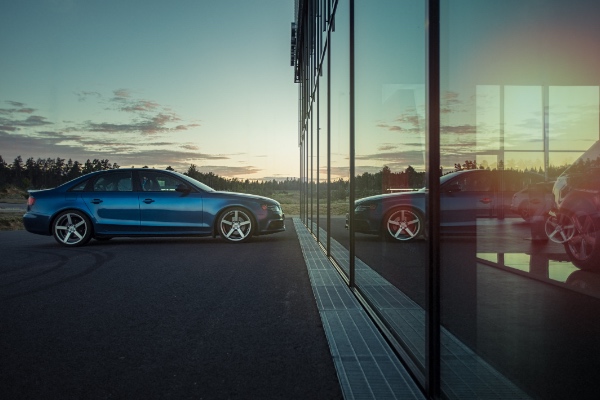 Car Transportation can be defined as moving or shipping cars or vehicles from one place to another. Any person, business or fleet manager who wants logistical assistance in moving their cars takes assistance from such service providers.
The entire process of Car Transportation requires organisational skills, time management and efficient planning. It is ensured that the cars be correctly moved from the car pickup point to the end destination point. In other words, it helps one to professionally transport and transfer their car to their desired location.
There are various ways in which Car Transportation can be done. For instance, cars can be moved in an open multi-carrier vehicle, or they can be moved in closed transport containers. Closed transport containers help in protecting the car from the harsh effects of weather conditions thereby also protecting the surface material of the cars.
Why is Car Transportation needed?
Apart from logistical convenience, there are various advantages to using car shippers for your car transfer. Car Transportation service providers professionally handle such cars, thus protecting the investment of the car owners. They also appoint highly experienced drivers trained to drive overnight and over long distances to mitigate the risk of road accidents that would've otherwise occurred. Further, fuel costs and carbon emissions are collectively reduced. It goes without saying that the service providers deploy the best drivers on the road who are less susceptible to causing any dent or scratch on your car while it is on the road.
How does it work?
If you choose to transport your car from one point to another you can do so at the touch of your fingertips online. All you have to do is enter your car type, pick up point, time, date and end destination.
Typically, Car Transportation businesses enter into a contract before taking on the shipment of the vehicles. Once a contract is entered and the car is picked up, you can check live updates of the car shippers to know the exact location of your car. Hence, the car delivery service becomes a smooth process.
One has to ideally conduct their research in ensuring they choose a reliable car shipper. A standard process is usually in place to process your transport request such as:
• Once all the car details are entered on the service provider's portal, you can see a list of logistic companies quoting the amount they would charge to ship the vehicle from Point A to Point B.
• You can then choose the logistics partner of your choice and place a shipping request. Simultaneously, logistic businesses and car shippers listed on the portal also have access to the dashboard containing customer requests.
• They get an option to choose from the requests that match their quotation or also alternatively quote more costs.
• You may then get a confirmation on your car shipping request or get a re-quote on the earlier quotation.
• Once the order is placed or a transportation contract is signed on the agreed price to the paid, shippers may do a quality assessment of the car before they ship it and notify the condition of the car to the respective owner.
• Service providers also update a picture of the car once it is picked and delivered at the desired location to the owner.
• They also provide insurance coverage in case of theft or damage.
• Certain service providers also provide additional services such as car wash or refuelling of cars or return of rental cars with a contract agreement.
• You can choose from various modes of shipping such as one-way transport, two-way transport or even three-way transport.
• Cars can be either self-driven by the drivers of the transport company or can be shipped via open/ closed lorries etc.
Want to ship your car?
Car Transportation provides you with various advantages such as digitally logging or mapping commissioning and billing or choosing from the best suitable offer. Transport companies like ONLOGIST help you manage contracts easily from a single account with various car shippers, offer the best prices, insurance solutions and even additional services.
Other advantages for transport service providers include matching customers' requests on the platform with the use of artificial intelligence and historical data.
Are you not an ONLOGIST customer yet? Get in touch with us! We will be happy to advise you on your individual needs and give you the opportunity to test our platform.